Hot Water Heater Services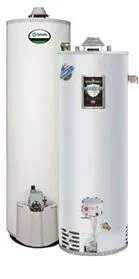 EZ FLOW offers affordable hot water heater repair, replacement, installation and maintenance services in North NJ. Our HVAC contractors are fully licensed and insured to work on all residential and commercial hot water heaters. Regardless if it's a tank water heater or tankless water heater, we've got you covered! We have a team of technicians that are dedicated to providing you with the best hot water heater services at pocket-friendly prices. At EZ FLOW, we guarantee 100% customer satisfaction and make sure to take your preferences and budget into account. You can trust that EZ FLOW is the expert on all minor and major issues with your commercial or residential hot water heater.
Our Hot Water Heaters services
High-Efficiency Hot Water Heaters
Electric Hot Water Heaters
Oil Hot Water Heaters
Thermocouple Replacement
Relief Valve Replacement
New Water Heater Installation
Drain Valve Replacement
Powered Vent Repair & Replacement
Hot Water Heaters Repair
Did you wake up to shower in the morning and there was no hot water? As soon as you notice your water isn't heating up right, contact EZ FLOW! Waiting to see if it will fix itself could result in continuous problems. You don't want to damage your water heater more than it already is. Our contractors are available 24/7 in case you need emergency hot water heater repair. When you call us we'll send a technician to your location to quickly fix your water heater.
Hot Water Heaters Installation
Not everyone starts out with a water heater already installed! If you've recently purchased a new house or building, you need to have the right hot water heater. At EZ FLOW, we specialize in hot water heater installation and offer our services at affordable rates. When you call us to install a new hot water heater, we'll also help you choose the best one for your budget and size of your location. Our technicians can install any residential or commercial hot water heater! If you have an old water heater that's worn out and no longer works after repairs, we'll happily offer to replace it with a new one.
Hot Water Heaters Repair services
It's no secret that routine maintenance can mean all the difference in a fully functional water heater vs. a broken one! Hot water heater maintenance allows our contractors to find any potential problems and they'll fix them right away. If there's a leak or broken part, you can trust that we'll find it through maintenance. We'll make sure the water heater system is functioning efficiently so you won't be surprised with a breakdown later on. In some cases, maintenance can even help lower your utility costs! Call EZ FLOW today and request a free quote on hot water heater maintenance or any of our other services!
We service the following cities:
Chatham, NJ
Clark, NJ
Clifton, NJ
Cranford, NJ
Paterson, NJ
Fort Lee, NJ
Jersey City, NJ
Kearny, NJ
Elizabeth, NJ
Hillside, NJ
Plainfield, NJ
Randolph, NJ
Saddle Brook, NJ
Scotch Plains, NJ
Summit, NJ
West Orange, NJ
Morristown, NJ
Ask About Discount On Your First Service
Quick Links for Services We Offer